Sign up online with MINDBODY
New Classes and New Teachers for April
Mondays 4:30-5:30 pm Power Hour with Rebeca
Mondays 6:00-7:15 pm Illuminate Yoga with Francesca
Tuesdays 7:30-8:45 pm Illuminate Yoga with Brianna
Wednesdays 6:00-7:15 pm Gentle Flow with Rebeca
Saturdays 7:30-8:45 am Gentle Flow with Jamey
Power Hour-Take an hour out of your crazy day to quiet the mind and strengthen the body.  Focus on detoxing & exhilarating the body, mind, & spirit. It combines strength, balance, & flexibility in a beautiful flow creating a solid physical, mental, & spiritual workout.
Illuminate Yoga-An assisted flow based practiced that will illuminate. Based on the teachings of Ashtanga Vinyasa and Bhakti Yoga, you will move, chant and be assisted in postures in order to move you toward Samadhi or union with the Divine.
Hanu is the Hawaiian word for breath.
Pronounced (haa-nu), it represents our potential to connect to the moment within the inhale and exhale.
It is also a marma point above the chin and below the lower lip, when activated helps one to be courageous.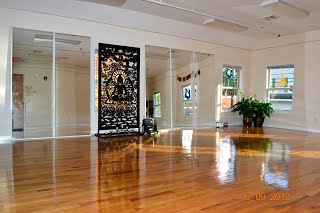 Located at 696 East Bay Avenue, 
2nd floor
Barnegat, NJ 08005
call or text (732) 552-6178 
email kirsten@hanuyoga.com
Gift Certificates
Celebrate Earth Day with
Medicinal Qigong 
With Darren Orr
Saturday, April 22nd 2:00-3:30 pm
This practice will celebrate Earth Day and the ascending yang energy and high tide of the liver and gallbladder. During spring life bursts forward with abundance as sees begin to take root and sprout from deep in the darkness to reach upwards towards the light. Each season in Chinese medicine is connected to particular organs, emotions, sounds, colors and directions etc. The spring is the time of the liver and gallbladder and allow us to most easily transform our anger and depression is not unconditional love and compassion for ourselves and everything else. The liver controls the smooth and easy flow of energy throughout the body. In this workshop we will learn how to feel our qi, transform out anger into unconditional love and to direct its flow to honor and celebrate our collective mother....the Earth. Weather permitting we will go outside and learn ancient energy cultivating techniques to feel and gather the Qi of the earth, trees, animals, flowers, sun, moon and sky. 
$20
Breathwork Rebirthing

with Sol Phoenix
Sunday, April 9th 3:00-6:00 pm
Monday, April 24th 7:30-10:30 pm
"The breath is like a river connecting twin oceans: Life and Death. By surrendering into it's wisdom, we become who we truly 
are." 
This style of breathwork involves an approximately 3 
hour deep breathing journey. By continuously and 
powerfully breathing, we go into an illuminated state 
where we have access to amazing healing power. This 
method can help with chronic and autoimmune 
problems. The spiritual power that arises can allow us 
to release deeply suppressed emotions and old 
patterns, transforming and invigorating us so we can 
experience deeper clarity, peace, and joy.
Facilitated by Sol Phoenix

Please wear comfortable 
clothing, and do not eat for 3 
hours prior to the workshop.
Celebrate Earth Day 
with Crystal Bowl Healing

with Darren Orr
Saturday, April 22nd 4:00-5:00 pm


Let the sound of the bowls tune you to feel the magnificent earth. Your body is the closest connection to earth that you have; allow the sound and vibrations emanating from the bowls to re-tune your body. They will open, clear and re-balance the 7 chakras, 20 meridians and 365 acu-points. Your heart and respiratory rate will change, self-healing powers will be activated and your immune system strengthened. Allow your body to vibrate in harmony and find yourself in a state of homeostasis, or sound health and celebrate your body as a celebration of the earth.
$20
"Creating the Life You Want:
How to Identify Your Personal Blocks and Eliminate Them"
(a Creative Living Coaching Workshop with Lisa Howard-Fusco)
Saturday, April 29th 2:00-4:00 pm
Are you sick and tired of stumbling through life in the same old way, but haven't the slightest idea as 
to how or where to create change?
At this 2-hour workshop you will:
*
Quickly identify what is blocking you from your desires (even if you've been stuck for years)
*
Gain clarity and lose the feeling of helplessness
*
Allow the space for new insight and ideas
*
Learn practical techniques to eliminate long-entrenched blocks and move forward (and what to do i
f they continue to come back to haunt you from time to time).
Cost: $45
About Lisa Howard-Fusco:
 Lisa has had two years of intensive, personal coaching and coach training with a 
Certified Coach and Teacher at New Ventures West, and has had her own coaching practice, Creative Living, 
for a year and a half. She is skilled in the use of various tools, such as tapping (EFT), meditation, and
visualization techniques. Though she is always learning, she possesses a wide knowledge of a vast array of 
inspirational books and resources to suggest to clients, tailoring her recommendations to their individual 
preferences and needs.
Soul Sessions Sangha 
with Lisa
Thursdays 7:30-8:30 pm 
Always By Donation
Meet in community to share and practice how to move toward a life of love and integrity.
April 6: Matzah, Manna, Daily Bread

April 13: Is Sacrifice Really Necessary?

April 20: Rebirth, Renewal, and Reframing Your Perspective

April 27: What the Hell is a "Miracle" Supposed to Be, Anyway?
Reiki Restore with Gina
Rest and renew while receiving Reiki in a group setting. Reiki is spiritually guided life force energy that can transform your physical, emotional or spiritual state of being.  
by donation or use class card
Reiki Unwinding
with Ellen Nagy
Reiki Unwinding
 is a beautiful flow of Reiki energy and Cranio Sacral Therapy. In combining both of these modalities Reiki Unwinding was born. 
Crania
 Sacral 
work brings the body to still poi
nt, which is a place where the body can be at complete rest. It involves a light therapeutic touch. This protocol opens the flow of the cerebral spinal fluid from the cranium to the sacrum thereby releasing cranial bones that may not be fluid. Cranio Sacral has the potential by itself to relieve many issues from sinus and jaw problems to nerve pain and regulating blood pressure.
Reiki Energy We are alive because Life Force is flowing through us. This energy flows in through and around us. When this energy is disrupted it can diminish the function in one or more of the organs, tissue or cells of our body (illness or dis-ease. This Life Force is also responsive to thoughts and feelings about ourselves and the world around us, which can also create disruptions not only in our physical body but also our emotions which effects our perception of ourselves and the world around us. Reiki Energy heals by flowing through our energy pathways charging the negatively effected or diseased areas with a high vibratory or positive charge of energy. This clears and heals the energy pathways allowing the life force to now flow in a state of health and well-being.
Reiki Unwinding is an unwinding and complete relaxation of the body and mind so you can let go of any resistance which allows the Reiki to bathe you in this loving energy while repairing and releasing your physical, emotional, mental and spiritual bodies.
60 - 90 minutes
$75
Astrology Readings with Kirsten
Said to be the first language of the heavens. You can know yourself & your soul's path toward love in this life and the best timing of events through your birth chart.
Free Chair Yoga 

with Kirsten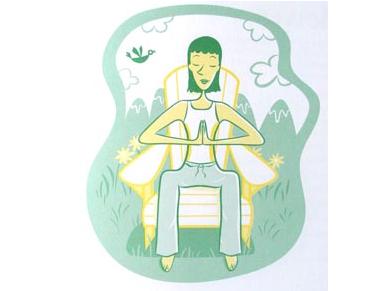 2nd Wednesday of the Month
Location: Barnegat Rehabilitation
859 W. Bay Avenue.
10 am - 11 am
Next class March 8th
Reiki Healing with Essential Oils with Practitioners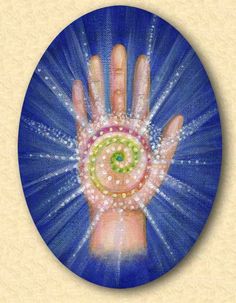 Receive spiritually guided life force energy to promote health and to open your energy field to love.
Call, email or text to book your appointment.
 $60 
Life Coaching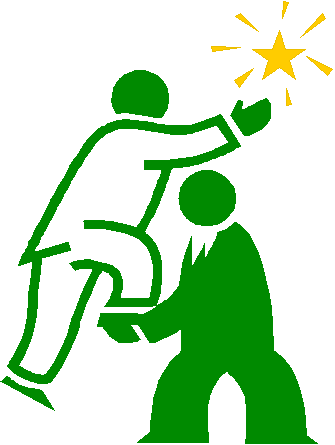 with Lisa Howard-Fusco
If you are struggling or "stuck" with your work life, relationships, finances, or finding your life's purpose, I can help.
As a Transformational Life Coach, I show people how to identify and eliminate their underlying blocks, and how to consistently create the life that they truly want.
Lisa Howard-Fusco, T
ransformational
 Life Coach
Please email me at 
lhowardfusco@verizon.net
 to schedule a short, free consultation that will give you immediate clarity on the roots of your issue(s). All sessions are one-on-one and completely confidential.
Experience Yoga in a different way. Be gently opened and lengthened in the body through assisted postures.
1 hour private $60.
Turtle's medicine is longevity, protection, wisdom, spirituality and healing. Call on turtle when you need or perhaps turtle will appear in your life to remind you what is needed.