Free Class
Karma Vinyasa Community Yoga
A free class, move united in breath to a strong flowing series of postures.
Tuesdays 6 - 7:15 pm with Anne Davis-New Extended Time!
Thursdays 6:30-7:30 pm 
April 5th, 9th and 19th only
Combine the healing properties of Reiki, Restorative Yoga and Tibetan Bowls. Self-care is not selfish, replenish with us. 
$20 or class card
Dragon's Way 
with Taryn Parascand
Friday, April 6th to May 11th 6:30-7:30 pm
Learn and apply this system for stress management and weight loss based on Traditional Chinese Medicine. Use the theory of the five elements and 10 
easy and elegant
Wu Ming Qigong Movements that you can do at home for increased energy, stress reduction, weight loss and wellness. 
Entire series $199
with Anne Marie Santora
Sunday, April 15th 6:30 -7:30 pm
Experience the dynamic vibrations of the Healing Bowls.  Certified Sound Healer, Ann Marie Santora will take you on a journey that will make your body's cells dance and be cleansed and healed.  Join us for your Body Tune-up! 
$20 or class card
Dream Workshop
with Anne Marie Santora
and April 21st 1:00-2:30 pm
Join us in learning what and why we dream.  Experience ways to interpret your own dreams for consciousness growth. Everyone who sleeps, dreams.  Your subconscious is giving you messages.  Discover the world of dreams.  Bring a dream to class.  It's fun and very rewarding!
 $10 or class card
April 14th:
April 21st:
Kirtan
 with Jodie Goff
 Sunday, April 8th 
and April 22nd EARTH DAY  6:00-9:00 pm
(Always the 2nd & 4th Sunday)
Chant, dance and play a variety of musical instruments. A form of self-massage, chanting, dancing and playing music raises your vibration and can create a state of euphoria. 
Suggested donation $5
Aroma Inhalers for Body, Mind, and Soul 
Essential Oil Make and Take Workshop 
with Christine Flanagan
Saturday, April 28th 1:00-3:00 pm
Come and make 12 essential oil inhalers designed to support a healthy and balanced life. Come as you are! All materials, products, oils, and supplies are provided. Class is open to first 10 students. Register early to claim your spot!
Workshop and Choice of 2 Inhalers: $20 
Workshop and Take all: $70
Reiki Share
Sunday, April 29th 1:00-3:00 pm
Reiki is universal healing energy that assists you to you heal yourself on a physical, mental, emotional and energetic level. 
For about 15-20 minutes, receive Reiki from possibly one or more practitioners. 
Drop-in anytime during the two hour session.
 $15 or class card
Yoga and Mindfulness for Kids 
with Stacey Goddard
Saturday, April 28th to June 2nd
Ages 5-8 Meets 10:30 - 11:15 am
Ages 8-12 Meets 11:30 - 12:30 pm
Kids will learn postures and mindfulness activities in a fun and supportive environment during our 6 week series. 
$50 for the six session series or drop-in $10
Reiki Restore with Gina Dinkey
Wednesdays 7:15 - 8:15 pm
Rest and renew while receiving Reiki in a group setting. Reiki is spiritually guided life force energy that can transform your physical, emotional or spiritual state of being. $10
 or use class card
Subconscious Progression-Regression 
 Soul Growth Sessions 
 with Ann Marie Santora
In a private session Ann Marie will guide your soul to present subconscious images of memories past or future which will give you information that is necessary at the time to evolve your spirit. All messages are for your highest good. 
Book a session anytime you, Ann Marie and the studio or free or sessions are also available at Ann Marie's home studio. 
Astrology Readings with Kirsten Askins
Said to be the first language of the heavens. You can know yourself & your soul's path toward love in this life and the best timing of events through your birth chart.
Readings by appointment $60 per hour 
Tarot & Angel Card Readings 
Reiki Healing with Essential Oils with Practitioners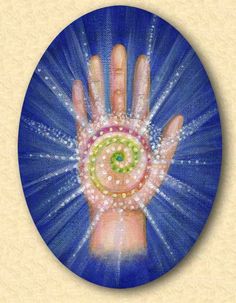 Receive spiritually guided life force energy to promote health and to open your energy field to love.
Call, email or text to book your appointment.
 $60 
Thai Yoga with Kirsten Askins
Experience Yoga in a different way. Be gently opened and lengthened in the body through assisted postures.
1 hour private $60.
Hanu is the Hawaiian word for breath.
Pronounced (haa-nu), it represents our potential to connect to each moment with an inhale and exhale.
It is also a point above the chin and below the lower lip, when activated helps one to be courageous.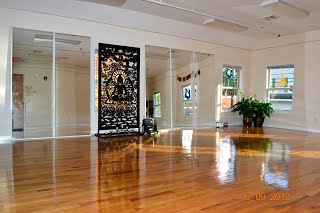 Located at 696 East Bay Avenue, 
2nd floor
Barnegat, NJ 08005
call or text (732) 552-6178 
email kirsten@hanuyoga.com
Gift Certificates/Class Cards
Turtle's medicine is longevity, protection, wisdom, spirituality and healing. Call on turtle when you need or perhaps turtle will appear in your life to remind you what is needed.