All classes, February 9th will not meet due to storm. Be safe.
Schedule Change
Friday Restorative Flow Reiki with Jamey
will meet at 5 pm until 6:15 pm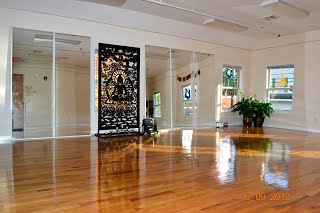 Located at 696 East Bay Avenue, 
2nd floor
Barnegat, NJ 08005
(732) 552-6178 
www.hanuyoga.com
kirsten@hanuyoga.com email or text
Gift Certificates
Free Chair Yoga 

with Kirsten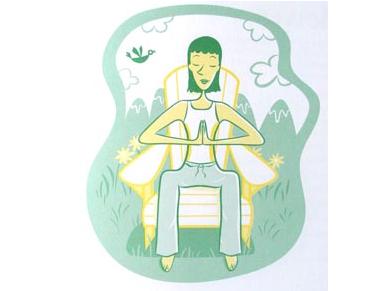 2nd Wednesday of the Month
Location: Barnegat Rehabilitation
859 W. Bay Avenue.
10 am - 11 am
Next class March 8th
Partner Thai Yoga
with Malia
Experience rhythmic massage and acu-pressure while doing yoga with another. Class is open to all levels, couples or individuals. Laughter is guaranteed. Some benefits include; relief of pain, increased flexibility and range of motion, and feeling deeply relaxed in the body and mind. 
Please hydrate several hours before, an empty stomach is suggested and refrain from wearing 
fragrances.
Facilitator: Malia Murphy has been practicing yoga for 40 years and teaching since 2002. She is a Reiki master, Certified Gestalt and Massage Therapist and owner of Island Wellness Center, Spray Beach, NJ.
Learn the Amazing Magic of Earth Energies: 

Dowse Your Way to a More Healthy, Positive Life 

with Robert Egby
Sunday, February 19th 1:00 - 3:00 pm
Positive energies for relaxation, healing, meditation and creative thoughts are all about us, if you know where and how to look for them. In this two hour workshop Robert Egby will demonstrate the basics of dowsing with rods and pendulum and discuss the intriguing phenomenon of Earth energies. Presented in his current book "Chasing the Cosmic Principle: Dowsing from Pyramids to Back Yard America" Robert will show how easy it is for anyone to find Earth ley lines and geospirals - both of which offer beneficial Yin energies. Also to be discussed is the mystical discovery called the "Cosmic Principle" where certain objects from pyramids and obelisks to certain words, colors, rocks, musical notes, and even a pyramid pattern on paper possess powers that cause a pendulum to rotate only in the Yin movement, counter-clockwise. Regarding the Principle, Robert will demonstrate how you can make one for your home or office in less than 30 seconds and by using a pendulum prove to friends that it is a valuable powerhouse that works. 
$20
Medical Qigong for the Winter 
w/ Darren Orr 
Saturday, February 25th 
3:00-4:30 pm New Time!
This practice will focus on the winter, kidneys and cultivating yin energy. All of nature rests and retreats into their center during winter, humans are the only animal that is stuck in their minds and doesn't know how to deeply rest and relax into its center without anxiety, fear, guilt or illness. Each season is related to an organ and emotion. Winter is the kidneys and stillness, rest and fear. In this workshop we will honor the natural rhythms of nature and winter by cultivating yin energy of softness, stillness and rest to release our fears and balance our bodies and minds by learning how to feel and develop a relationship to our center through the ancient meditative method of sitting and standing while doing nothing. Join us to nurture and honor yourself through silence, stillness and peace and not feel guilty about it.
$20
Crystal Bowl Meditation 
with Darren Orr  
Celebrate Chinese New Year with a quartz crystal singing bowl meditation. The sound and vibrations emanating from the bowls will re-tune your body by opening, clearing and rebalancing the 7 chakras, 20 meridians and 365 acu-points. Your heart and respiratory rate will change, self-healing powers are activated and your immune system strengthened. Allow your body to vibrate in harmony and find yourself in a state of homeostasis, or sound health for 2017. 
$20
Sunday, February 26th
1:00 pm-3:00 pm
This share is a great way to experience Reiki healing energy.  Reiki is used for physical, emotional and spiritual healing. You will be able to experience receiving Reiki perhaps with several practitioners at the same time. It gives them a chance to practice and you the opportunity to receive. The energy is powerful enough to make change happen in your life! If you are a practitioner come practice!
By Donation
Reiki Restore with Gina
Rest and renew while receiving Reiki in a group setting. Reiki is spiritually guided life force energy that can transform your physical, emotional or spiritual state of being.  
by donation or use class card
Soul Sessions Sangha 
with Lisa
Thursdays 7:30-8:30 pm 
Always By Donation
Meet in community to share and practice how to move toward a life of love and integrity.
February 2nd- Will not meet.
February 9- Sometimes Love Says "No"

February 16-Love is a Verb, Not a Noun

February 23- Loving the Unloveable
Astrology Readings with Kirsten
Said to be the first language of the heavens. You can know yourself & your soul's path toward love in this life and the best timing of events through your birth chart.
Reiki Healing with Essential Oils with Practitioners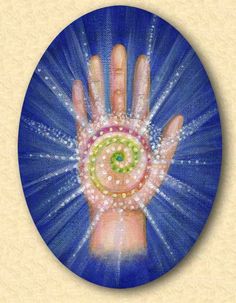 Receive spiritually guided life force energy to promote health and to open your energy field to love.
Call, email or text to book your appointment.
 $60 
Life Coaching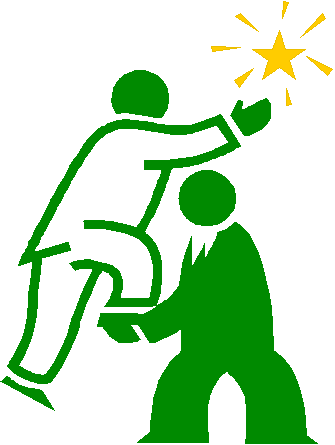 with Lisa Howard-Fusco
If you are struggling or "stuck" with your work life, relationships, finances, or finding your life's purpose, I can help.
As a Transformational Life Coach, I show people how to identify and eliminate their underlying blocks, and how to consistently create the life that they truly want.
Lisa Howard-Fusco, T
ransformational
 Life Coach
Please email me at 
lhowardfusco@verizon.net
 to schedule a short, free consultation that will give you immediate clarity on the roots of your issue(s). All sessions are one-on-one and completely confidential.
Experience Yoga in a different way. Be gently opened and lengthened in the body through assisted postures.
1 hour private $60.
Turtle's medicine is longevity, protection, wisdom, spirituality and healing. Call on turtle when you need or perhaps turtle will appear in your life to remind you what is needed.