Wednesdays at 4 pm-Hatha Yoga with Loren will no longer meet.

In October, Tuesday at 4:30-5:30 pm-Vinyasa Flow with Caitlyn will be added.
Medical Qigong
with Darren Orr
Saturday, September 24th
  2-3:30 pm 
From both ancient spiritual teachings and modern quantum physics we know that everything in the universe is energy and is in a constant state of vibration. Qi (chee) is the energetic vibration that permeates, pervades, surrounds, animates and activates all of life. Everyone can feel this life force energy and use it for their health, healing and awakening. All you need is intention, awareness and relaxation. In this workshop you will learn how to experience, feel and cultivate your own Qi. You will come to know your internal flow of energy by taking a 1 hour Medical QiGong Meditation class
and last half hour of the workshop will be any questions, comments or clarifications you may have based on your first-hand experience of feeling your Qi in the class. We will also look at Medical QiGong as a complete healthcare system (unlike our own) and why it is the foundation, root and trunk of Chinese Medicine as well as how it gave birth to the other 3 branches (tuina/massage, herbology, & acupuncture).
$20
Crystal Bowl Meditation
With Darren Orr
Saturday, September 24th
4:00-5:00 pm 
Each cell in the body is genetically programmed to maintain its own health and well-being. During the course of our life many emotional, mental and environmental factors interfere with this state. When the body is vibrating out of tune or non-harmoniously, it is called dis-ease. The human body is the sum of many vibrations emanating from the organs, muscles and nerves.
Vibrations spread in waves. There is no better medium for waves as water. The human body is two thirds water. This makes it the perfect medium for propagation of waves. When the bowl is played, they call on the body's memories of original harmonic frequencies leading to a deep state of meditation, relaxation, peace, healing, harmony, happiness and well-being. The sound and vibrations emanating from the bowls re-tune the listener's body by opening, clearing and rebalancing the 7 chakras, 20 meridians and 365 acu-points. Heart and respiratory rates change, self-healing powers are activated and the immune system strengthened. When the body is vibrating in harmony with the whole, it is in a state of homeostasis, or sound health. Participants are encouraged to wear comfortable clothing and bring blankets, pillows or any other items to enhance your own level of relaxation.
Shamanic Drum Circle 
with Jeanne Harpster
Monday, September 26th
7:45 -8:45 pm
Please join us as we drum under Ducks Fly Moon (September 23 to October 23) and delve into its energy. We will learn about the stones, plants and animals that bring their Medicine to us at this time of the Autumn Equinox. The Ancestors will gather 'round us as we journey into the cave of our hearts for the guidance and wisdom to walk the Red Road with grace. Our intention, as always, is to learn to live in harmony with All Our Relations. Please bring your drum or rattle (some are available), a pen and journal to record your experience, and an open heart. Until then....may your hearts beat as one, and be at peace. 
$10
 
 YOGA 
to Open and Balance the Chakras
using Essential Oils
  with Kirsten
at Pinelands Regional HS, Little Egg Harbor
In this seven week course, students will be guided and taught poses that will strengthen their body while increasing flexibility and balancing their mind. One will learn to apply the seven main chakral energies, how they relate to living, and how not fully opened chakras can promote disease. Each week we will focus on a different chakra. Essential oils will be provided to awaken and align the vibration of the chakras. The class will teach the Sanskrit and English names of the poses. Handouts of the class will be provided.
Recommended: eat lightly before the practice.



TWO SESSIONS:

Wednesdays     4:00 pm to 5:00 pm

OR

Wednesdays     5:30 pm to 6:30 pm




Dates: October 5th through November 16th

Location: HS Media Center

Registration fee: $35




ADDITIONAL FEE: $20 for essential oils,

to be paid to instructor on first night of class,

payable in cash or check.




Class Size: 25 Students

Duration: 7 weeks




Special items students must bring to class:

Yoga Mat; Towel or Blanket
Please register at
Soul Sessions Sangha 
with Lisa
Moving to Thursdays in September!
7:30-8:30 pm 
will not meet 9-29
By Donation
As more and more of us seek meaning and purpose to our existence, stumbling around in our personal issues and humanness toward a better self and a better world, we can benefit when we meet in communion with others. Yet we often hunger to find others who are willing to discuss the things that matter, and to find a way to apply the deeper questions to the everyday details of our own personal lives and experiences. In this honest, non-denominational gathering we will listen to the works of a variety of spiritual writers and/or songwriters, discuss a variety of topics, share personal experiences and insights, share in a brief mindfulness or meditation practice, and together strengthen ourselves for our lives and community. 
Access Bars 
 with Jennifer
By Appointment
The Bars is a body process for dynamic change, which involves releasing energy in 32 positions on the head. This helps to clear limitations and relieves tension in mind and body. At worst it will feel like a great massage and at best it will change your life.
60 minute session $60
Spiritual Guidance Readings 
with Danielle Casella
Receive 
Reiki 
with reiki master/medium Danielle Casella as she is guided with intuitive insight toward your healing. Reiki is a form of spiritual healing using "universal life energy" which ani- mates us and is found all around us. This is channeled through the practitioner to the recipient. Reiki helps to harmonize body, mind and spirit and is useful for all ages including pets. It's a gentle process to align physical, emotional & spiritual balance. A Reiki one hour session is $60.
Experience Yoga in a different way. Be gently opened and lengthened in the body through assisted postures.
1 hour private $60.
Astrology Readings with Kirsten
Use your birth chart to understand yourself through the language of the planets and signs of the zodiac.
Life Coaching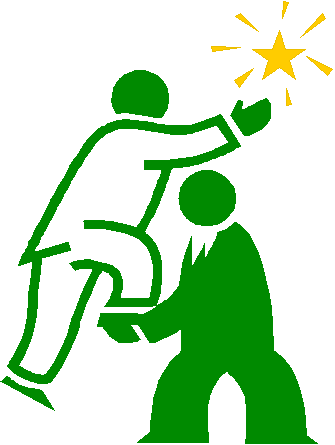 with Lisa Howard-Fusco
"The unexamined life is not worth living."- Socrates
If you find yourself stuck in any area of your life- such as relationships, career, health or personal fulfillment - consulting a life coach can be a great way to help you identify blocks and patterns that keep you "stuck," and facilitate meaningful change and transformation in your life.
One-on-one, confidential sessions scheduled by appointment only.
Free consultation session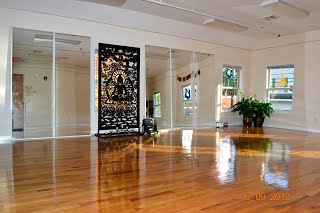 Located at 696 East Bay Avenue, 
2nd floor
Barnegat, NJ 08005
(732) 552-6178 
www.hanuyoga.com
kirsten@hanuyoga.com email or text
Gift Certificates
Turtle's medicine is longevity, protection, wisdom, spirituality and healing. Call on turtle when you need or perhaps turtle will appear in your life to remind you what is needed.