Hanu is the Hawaiian word for breath.
Pronounced (haa-nu), it represents our potential to connect to each moment with an inhale and exhale.
It is also a point above the chin and below the lower lip, when activated helps one to be courageous.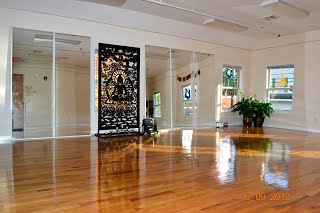 Located at 696 East Bay Avenue, 
2nd floor
Barnegat, NJ 08005
call or text (732) 552-6178 
email kirsten@hanuyoga.com
Gift Certificates/Class Cards
Restorative Yoga with Kirsten and 
FREE Thai Yoga Tuesdays in December
We are so happy to share FREE private sessions with Dom Maruca. 
Tuesdays from 2-6 pm
Be guided through a series of yoga postures, while the practitioner uses their hands to move along the body's energy ('Sen') lines & pressure points.

call Dom to schedule your time 609:661-4874
Kirtan Drum Circle
 with Jodie Goff
(special guest Ajeet Khalsa)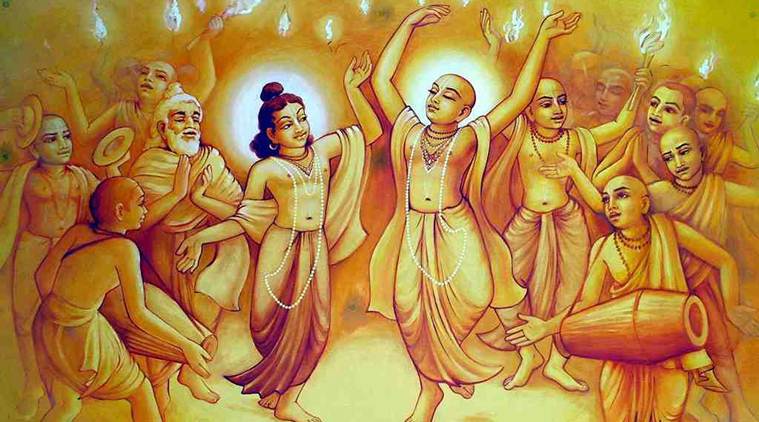 Sunday, December 10th & December 24th  6-8 pm
Chant, dance and play a variety of musical instruments. A form of self-massage, chanting, dancing and playing music raises your vibration and can create a state of euphoria. 
Suggested donation $5
Shamanic Drum Circle
with Jeanne Harpster
Monday, December 11th 7:30-8:30 pm
Journey under the Long Snows Moon of the North Lodge. Let our drumbeats echo in the North Wind and carry you into the mystical home of the Winged Ones and Ancestors. With White Buffalo, Elk, and Wolf, we will greet the coming Solstice, with its Medicine of Illumination, and journey into its' Light. Jeanne interprets your vision to give you even more insight into your soul's message. Please bring your drum or rattle (some are available), your journal, and an open heart. 
$15 or use your class card
Reiki Share
Saturday, December 16th 1:00-3:00 pm
For about 15-20 minutes, receive Reiki from possibly more practitioners as they work together. Reiki is universal healing energy that assists you to you heal yourself on a physical, mental, emotional and energetic level. Drop-in during the two hour session. 
 $15 or class card
PEACE WITHIN Winter
 Solstice Svaroopa©Yoga
with Ajeet Khalsa
Saturday, December 23rd 9-10:30 am
Experience a greater sense of peace, community, and slowing down from inner stress as you experience this yoga of bliss and un-doing.  Winter Solstice is the time of year for going within, dissolving worrisome thoughts, quieting your mind. This slow class allows your muscles to lengthen and move, releasing without strain, teaching you how your bones support your body in the poses.  When you practice Svaroopa©Yoga, not only do your muscles feel lengthened, you get a heightened awareness of your whole inner being.  In this class, Ajeet leads you into a quiet space- a place within your Self where the whole universe resides.  
During this sacred time of winter solstice, let's get together as a community doing yoga that helps us feel safe, warm, comforted and at the same time, very alive, very calm, deeply centered and awake! With much to do in this holiday season doing yoga with others in the company of the divine, gives you access into some of the earth's powerful energy and allows you insight into what you are here to deliver to the world.
 $15 or use your class card
Even though Svaroopa© is a gentle, undoing kind of yoga-- you may not even feel like you've exercised much, however it's powerful channeling of the Kundalini energy at the base of your spine allows the awakening of your vital energy from the very core of your being. This is achieved through a series of anatomically sequenced poses from tailbone to top of the head and yogic Ujjayi breathing so even at a slow pace you can feel a reliable release in both your spinal muscles and back, neck and shoulder tension. You may also experience a deepening in the flexibility of your muscles, and more clear headed. Students report feeling bright eyed, energized and awake after just one class. 
About Ajeet:
After 29 years of mastering Kundalini Yoga, Ajeet began to study with Swami Nirmalananda who designed and created Svaroop
a©
Yoga
 through a divine 'download' from her guru, Mukta Ananda. This yoga is a blessed undoing of deep spinal tension, allowing the kundalini resting at the base of the spine to rise effortless from within awakening and deepening awareness to both the muscular and nervous systems.  After her first class, her mind and body were brought into such balance as to enliven every cell in the body. Ajeet has seen it empty away everything that gets in the way and is honored to share it at this sacred time of year.  Winter solstice is the best time for slowing down, going deep within, and giving all we can to each other. However, you cannot give to others until you first give to yourself. Ajeet's life mission is to have right action in her teaching, bringing deep joy, happiness and victory to all she meets. 
Ayurvedic Workshop 
Karma, Reincarnation and Past Life Regression Meditation, Mantra and Positive Affirmationswith Gail Ellen Smith
Saturday, January 13th 11:00 to 1:30  
We will discuss; What is Karma? Tools for changing Karma, including Mantra. The wheel of birth and death. Included is a Past Life regression meditation session and also how to do a Winter Detox for the body including associated products for sale. 
$45.00 pre-pay: 
$50 day of event
Make and Take Essential Oil Blends to Detox 
& Boost the Immune System
Saturday, January 20th 1:00-2:30 pm
In this hands-on, interactive class we will be exploring the essential oils to make 10 Wellness blends including: 
Immune Boost
Belly Blend
Black & Blue
Breathe Easy
Focus Blend
Muscle Blend
Open Airways
Seasonal Blend
Skin Soothe
Sleepy Time
WORKSHOP WITH CHOICE OF BLEND:  $20 
WORKSHOP INCLUDING ENTIRE SET of 10 BLENDS:  $85  
Each Full Set includes BONUS Hand Sanitizer Spray!
Professional Detox Essential Oil Pre-bath Treatment $5
Class size Restricted to 10 students.  
Register early to guarantee your spot!
Yoga and Mindfulness for Kids 
with Stacey Goddard
Saturday, January 27th-March 3rd
Ages 5-8 Meets 10:30 - 11:15 am
Ages 8-12 Meets 11:30 - 12:30 pm
Kids will learn Yoga and Mindfulness activities in a fun and supportive environment during a 6 week series. Kids maybe be dropped off or parents are welcome to attend and participate. 
Preregistration is suggested; 
$50 for six classes.
Reiki Restore with Gina Dinkey
Wednesdays 7:15 - 8:15 pm
Rest and renew while receiving Reiki in a group setting. Reiki is spiritually guided life force energy that can transform your physical, emotional or spiritual state of being. $10
 or use class card
With Lisa Howard Fusco
Thursdays 
7:30-8:30 pm $10
Meet in community to share and practice how to move toward a life of love and integrity. 

Dec 7th: Embracing the Chaos to Find Peace
Dec 21: In the Dark, the Promise of Light Returning
Astrology Readings with Kirsten Askins
Said to be the first language of the heavens. You can know yourself & your soul's path toward love in this life and the best timing of events through your birth chart.
Readings by appointment $60 per hour 
Tarot & Angel Card Readings 
BEGINNER'S MIND 

MEDICINAL QIGONG 
AT HANU YOGA
Join Dr. Robin Shapiro on Sundays at Hanu Yoga Studio, from 
4-5:15pm
. 
Beginner's Mind Qigong promotes flexibility, increased balance, and an organic approach to health and wellness. Becoming rooted like a willow, and strong as a mountain, Beginner's Mind Qigong will assist you to un-stick the places that have been stuck, and move you're QI (pronounced chee) so as to facilitate optimum "flow" of the rivers of the body, mind and Soul. All are welcome. 
Start Date:  Oct. 1st
Fee: $15 per person
Dr. Robin Shapiro joins our schedule this Fall to offer BEGINNER'S MIND QIGONG classes. Dr. Shapiro has been studying and teaching medicinal Qigong for over 30 years, and has a long history in Barnegat and surrounding areas. As owner and Master Teacher of BE WELL AMERICA, Robin held BEGINNER'S MIND Qigong classes and offered one-on-one consultations, assisting people to create the best version of themselves. As a Wellness Advocate and UBWELL Life Enhancement Coach, Robin continues to offer what she does best; that being teaching the principles and forms of moving medicine (Qigong) for enrichment of one's health and sense of well-being.
Reiki Healing with Essential Oils with Practitioners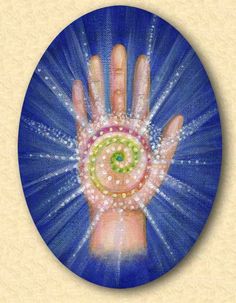 Receive spiritually guided life force energy to promote health and to open your energy field to love.
Call, email or text to book your appointment.
 $60 
Life Coaching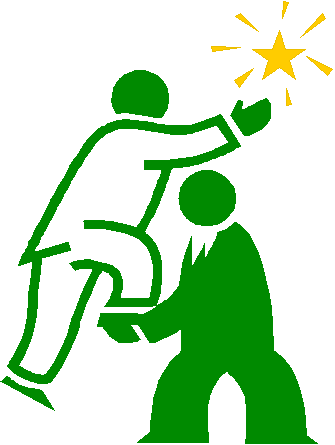 with Lisa Howard-Fusco
If you are struggling or "stuck" with your work life, relationships, finances, or finding your life's purpose, I can help.
As a Transformational Life Coach, I show people how to identify and eliminate their underlying blocks, and how to consistently create the life that they truly want.
Lisa Howard-Fusco, T
ransformational
 Life Coach
Please email me at 
lhowardfusco@verizon.net
 to schedule a short, free consultation that will give you immediate clarity on the roots of your issue(s). All sessions are one-on-one and completely confidential.
Thai Yoga with Kirsten Askins
Experience Yoga in a different way. Be gently opened and lengthened in the body through assisted postures.
1 hour private $60.
Turtle's medicine is longevity, protection, wisdom, spirituality and healing. Call on turtle when you need or perhaps turtle will appear in your life to remind you what is needed.