Located at 696 East Bay Avenue, 2nd floor
732 552-6178 kirsten@hanuyoga.com email or text
Meditation Circle
Wednesdays 7:30 p.m - 8:30 pm 
Begin your journey of starting a meditation practice, or deepen and continue your own, established practice. Join us for a guided meditation, followed by finding your own inner stillness. Meditation with a weekly group can often encourage a regular practice for those who find they "fall off" on their own, and add positive, strong energy while you practice. All levels welcome at any time! 
Now $5 or use your class card
.
Upcoming Workshops and Special Offerings

Please welcome David Vanadia 
to Hanu Yoga!
David is an ever-evolving student who loves learning new things. As an instructor, he strives to facilitate a fun and challenging atmosphere leading people to discover the physical, emotional, and spiritual benefits of developing their own movement practice. Everyone is welcome in his classes.

For February his  
FIRST CLASS IS FREE 
for all current and past students of Hanu Yoga.
Quigong-Tuesdays and Thursays 4-5 pm 
Restorative Flow Yoga Fridays 4:30-5:45 pm
Seeking Balance
Pranayama, Power, Yin, & Meditation 
with Gabbie
Saturday, February 6th
1:00-2:30 pm
When in the midst of chaos we often forget to take proper steps to care for the self and the body. In this workshop, students will practice balancing the nervous system with pranayama, powerful transitions and supported yin postures.
Use your monthly, ten or five card or $20 drop-in.
Partner Yoga and Call to the Heart Chakra Meditation 
Move and lengthen assisted by a partner to deepen your practice and clear and activate the heart center to create a healthy relationship with yourself and another. Individuals and partners welcome.
Single $15 or class card 
Partner $28 or class cards 
Moving Into Stillness:
Gentle, Restorative & Yoga Nidra
With Gabbie
Saturday, Feburary 20th 3:00-4:30 pm
Take time out for YOU. Join us for this gentle, restorative, and yoga nidra workshop. Move gently and be supported in order to rest and rejuvenate all systems. During this time, you will align gentle activity with breath and be guided through soothing poses. You will be supported in restorative asana and finish with yoga nidra or guided deep relaxation.
Use your monthly, 5, or 10 class card.
Fundamentals of Psychic
And Spiritual Development
With Danielle Casella
Saturday, February 20th 6:00-7:30 pm
Are you hearing, feeling, seeing, or sensing spirits of deceased loved one's? Join Reiki Master/Medium, Danielle Casellla as she teaches the FUNdamentals of psychic and spiritual development. Open your crown & third eye chakra. These senses are Intuition-Psychic abilities. We are given our psychic senses to guide us in life, to make a stronger connection with our soul self, and a deeper connection to God/source. Also learn to use safe, fun tools, such as Angel tarot cards, pendulum, crystals,  & perhaps meet your spirit guide. 
$15
Message Circle
with Rev. Betty Anna
Sunday, February 21st
1-3 pm 
and 
3:30-5:30 pm
Connect with the realm of the spirit. In a circle we will listen to messages received by Medium Rev. Betty Anna. Everyone will receive a message(s). 
A question and answer period will follow.
$40
By Reservation Only
Reiki Healing Circle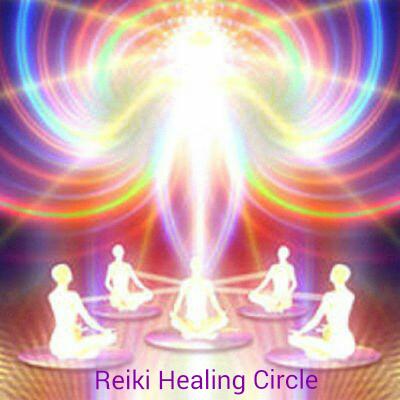 CHILDREN WELCOME
Friday, February 26th 6:30-7:30 pm
You are invited to experience how Reiki subtly transforms each one of us into perfect divine alignment with Reiki Master, Psychic Medium Danielle Casella. 
Enjoy an Angelic Chakra meditation and Healing Circle followed by balancing techniques using crystals. The Healing Circle can help you to remove any unwanted blocks which will enable you to live a happier, healthier and more fulfilling life. 
Children's Intuition Class
With Danielle
Saturday, March 5th 1:00-2:00 pm
Children and teens are the most vulnerable to receive messages from spirits due to their pure young essence , They can feel energy as a pure loving vibration. Children are gifted and should not fear a beautiful destiny with spirit. This class Reiki Master/Medium Danielle Casella helps children in a safe fun loving way to embrace their natural born gifts. Children meditation included.
$10
Spring Cleanse Yoga Mala
108 Sun Salutations 
with Loren, Jane & Kirsten
Sunday, March 20th 1-2:30 pm
This is a powerful practice that will stretch you and leave your yoga practice changed. Along with being an incredible way to detox, physically and mentally, it's a memorable gesture to mark the end of winter and the arrival of spring.
$20 or use your class card 
Reservations required
Five Tibetan Rites
The Fountain Of Youth 
with Malia and Kirsten
Saturday, March 19th 3-4:30 pm
The Five Tibetan Rites is a rejuvenating practice that stimulates the chakras, enhancing the flow of natural life energy in the body. It involves a continuous sequences of five movements that can be practiced in a short or longer time frame by increasing the number of repetitions. This class will repeat each sequence 21 times. When practiced, the benefits are said to be: increased energy, a reduction in stress, toning of the body, an enhanced sense of calm, clarity of mind, balanced hormones, weight loss, sleeping soundly, improved strength, youthfulness, improved breathing, greater flexibility and overall improvement in health and well-being.
$20 or use your class card.
Shamanic Drum Circle 
with Jeanne Harpster
Monday, March 14th 7:45 pm
You will be invited to journey into the mystical East Lodge , where Father Sun awakens the sleeping world with his golden fire. As we enter into this ethereal realm, we will ask the spirits of the East to guide us toward rebirth and renewal. This direction of the Medicine wheel is associated with finding new directions. It's energy brings illumination, that which was hidden comes to light. Join us. Bring your drum or rattle (we will have some), and an open heart. Until then.......Peace be with you.
$10 (Reservations Required)
Jeanne Harpster has been facilitating healing drum circles for over 20 years and apprenticed with Shaman Sharon Blessum who was accredited by Michael Harner and Sandra Ingerman of the Institute for Shamanic Studies.
Spring Transformation
Jumpstart to Summer program
with Kelli Grace
5 Week Group Transformation
Sundays 2-3:30 pm April 3rd-May1st
Are you ready be the happiest and healthiest YOU?
Learn how to:
Achieve and maintain optimal weight
Overcome digestive issues and food cravings
Discover what foods are best for you
Find your life balance
Make self-care a priority so you can be the best version of you 
Handle stress with ease and grace 
Be the happiest and healthiest YOU!
All five sessions $89
Crystal Singing Bowls 
with Dr. Darren Orr
Saturday March 26th from 4-5 pm 
Each cell in the body is genetically programmed to maintain its own health and well-being. During the course of our life many emotional, mental and environmental factors interfere with this state. When the body is vibrating out of tune or non-harmoniously, it is called dis-ease. The human body is the sum of many vibrations emanating from the organs, muscles and nerves.
Vibrations spread in waves. There is no better medium for waves as water. The human body is two thirds water. This makes it the perfect medium for propagation of waves. When the bowl is played, they call on the body's memories of original harmonic frequencies leading to a deep state of meditation, relaxation, peace, healing, harmony, happiness and well-being.
The sound and vibrations emanating from the bowls re-tune the listener's body by opening, clearing and rebalancing the 7 chakras, 20 meridians and 365 acu-points. Heart and respiratory rates change, self-healing powers are activated and the immune system strengthened. When the body is vibrating in harmony with the whole, it is in a state of homeostasis, or sound health. Participants are encouraged to wear comfortable clothing and bring blankets, pillows or any other items to enhance your own level of relaxation.
$20
Dr. Darren Orr 
Doctor of Chinese Medicine in Medical Qigong, Daoist Priest, NCTMB/LMT Massage Therapist/Teacher, Reiki and Qigong Master, Meditation Teacher, Sound Healer
Life Coaching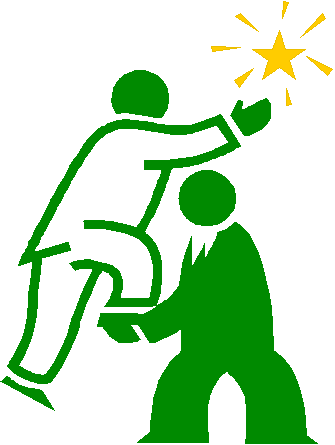 with Lisa Howard-Fusco
"The unexamined life is not worth living."- Socrates
If you find yourself stuck in any area of your life- such as relationships, career, health or personal fulfillment - consulting a life coach can be a great way to help you identify blocks and patterns that keep you "stuck," and facilitate meaningful change and transformation in your life.
One-on-one, confidential sessions scheduled by appointment only.
Free consultation session
Thai Yoga Massage 
with
 Malia
75 minutes of bliss for $75
Treat Yourself or Someone Else!
Gentle assisted stretches while clothed.
Astrology Readings with Kirsten
Use your birth chart to understand yourself through the language of the planets and sings of the zodiac.
Reiki healing available
$70 for an hour
call, text or email to schedule
call 732 552-6178 
or email kirsten@hanuyoga.com
Turtle represents feminine earth energy. 
Turtle's totem is longevity, protection, wisdom, spirituality and healing. Call on turtle when you need or perhaps turtle will appear in your life to remind you what is needed.