Sign up online with MINDBODY
Hanu is the Hawaiian word for breath.
Pronounced (haa-nu), it represents our potential to connect to each moment with an inhale and exhale.
It is also a point above the chin and below the lower lip, when activated helps one to be courageous.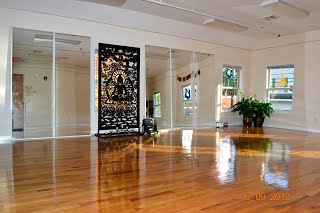 Located at 696 East Bay Avenue, 
2nd floor
Barnegat, NJ 08005
call or text (732) 552-6178 
email kirsten@hanuyoga.com
Gift Certificates
Spring Essential Oil Chakra Balancing with Malia
Saturday, March 18th 2-3:30 pm
Yoga postures and meditation to help clear stuck energy and create balance in your body, mind and spirit. A healing essential oil will be applied to each energy center to open the way to allow you to fully manifest your divine power of manifestation. 
$20
Pathway to Peace:
A Journey through Guided Meditation
with Ellen Nagy
Sunday, March 19th 1:00 - 2:30
Please join us to create healing for each other and the world.
Pathway to Peace is a guided journey where you are taken out of the physical realm into the realms of spirit. We call upon Angels and Guides from the realms of light to lift us above the chattering noise of the mind. This allows you to reach beyond the mind and experience your true nature; peace, happiness and bliss. You will naturally reduce stress and lower blood pressure, as all levels of your being returns to balance. You will be able to let go and gain clarity, once accomplished, expands out exponentially for yourself and others.  
$20

Ellen Nagy has co - owned New Beginnings Center for Holistic Health since 2004 and has practiced in the healing arts for 22 years. Ellen has been meditating since the age of 16 and began teaching meditation 21 years ago. Practicing many types of body work from 1994 to present day she became a Reiki Master Teacher in 2003, a Cranio Sacral practitioner and a Certified Health Coach soon after. Ellen is also an artist creating through her meditative / visionary experiences of deep connection with spirit.  
Shamanic Drum Circle
with Jeanne Harpster
Monday, March 20th 
7:30 - 8:30 pm
Join us as we explore the Medicine of the East Lodge, which arrives with the Spring Equinox and the coming of Budding Trees Moon. In this season of new beginnings, you will use the wisdom received in your journey to awaken your Visionary Archetype. It's the relentless force which impels us to speak our truth and bring our creativity into the world.  You will learn what it means to "sit inside the Sacred Hoop", and how to honor the four ways of seeing. Bring a rattle or drum (we will have some available), your journal and an open heart ready to encounter the Great Mystery you already carry within. 
Drop-In $15 
or use your class card
Medical Qigong 
& Singing Bowls Meditation 
for the Spring
with Darren Orr 
Saturday, March 25th 
Qigong 2:00 - 3:30 pm
Singing Bowls 4:00 - 5:00 pm
Celebrate the return of spring and its yang elements of light, warmth, and the spring equinox and to heal and purify the liver. The spring equinox is a balance point between yin and yang and between your own inner divine nature and Mother Nature. The time is ripe to cultivate and find balance, homeostasis, healing and harmony. The spring in Chinese Medicine heralds the high tide of liver energy. Just as nature comes out of its slumber after winter and explodes forth with new life in the spring, we will mimic that yang energy in this workshop by honoring natures cycles and rhythms by learning how to clear the liver of anger, depression, frustration and stress so it can better detoxify and purify our bodies and aid in the free flow of energy throughout the body/mind/spirit. The crystal bowls too will purify the cells and move them to the correct vibration so that cleansing and healing can occur. 
Each workshop is $20
Qigong 
Singing Bowls
Sunday, March 26th
1:00 pm-3:00 pm
This share is a great way to experience Reiki healing energy.  Reiki is used for physical, emotional and spiritual healing. You will be able to experience receiving Reiki perhaps with several practitioners at the same time. It gives them a chance to practice and you the opportunity to receive. The energy is powerful enough to make change happen in your life! If you are a practitioner come practice!
By Donation
Soul Sessions Sangha 
Thursdays 7:30-8:30 pm 
Always By Donation
Meet in community to share and practice how to move toward a life of love and integrity.
March 2: Being In the World- But Not Of It

March 9: Inner Purpose/Outer Purpose

March 16: Saying "F It!" is a Spirtual Act

March 23: "Falling Back" into the Real You

March 30: Why Having No Hope is the Beginning of Hope
Reiki Restore with Gina
Rest and renew while receiving Reiki in a group setting. Reiki is spiritually guided life force energy that can transform your physical, emotional or spiritual state of being.  
by donation or use class card
Reiki Unwinding
with Ellen Nagy
Reiki Unwinding
 is a beautiful flow of Reiki energy and Cranio Sacral Therapy. In combining both of these modalities Reiki Unwinding was born. 
Crania
 Sacral 
work brings the body to still poi
nt, which is a place where the body can be at complete rest. It involves a light therapeutic touch. This protocol opens the flow of the cerebral spinal fluid from the cranium to the sacrum thereby releasing cranial bones that may not be fluid. Cranio Sacral has the potential by itself to relieve many issues from sinus and jaw problems to nerve pain and regulating blood pressure.
Reiki Energy We are alive because Life Force is flowing through us. This energy flows in through and around us. When this energy is disrupted it can diminish the function in one or more of the organs, tissue or cells of our body (illness or dis-ease. This Life Force is also responsive to thoughts and feelings about ourselves and the world around us, which can also create disruptions not only in our physical body but also our emotions which effects our perception of ourselves and the world around us. Reiki Energy heals by flowing through our energy pathways charging the negatively effected or diseased areas with a high vibratory or positive charge of energy. This clears and heals the energy pathways allowing the life force to now flow in a state of health and well-being.
Reiki Unwinding is an unwinding and complete relaxation of the body and mind so you can let go of any resistance which allows the Reiki to bathe you in this loving energy while repairing and releasing your physical, emotional, mental and spiritual bodies.
60 - 90 minutes
$75
Astrology Readings with Kirsten
Said to be the first language of the heavens. You can know yourself & your soul's path toward love in this life and the best timing of events through your birth chart.
Free Chair Yoga 

with Kirsten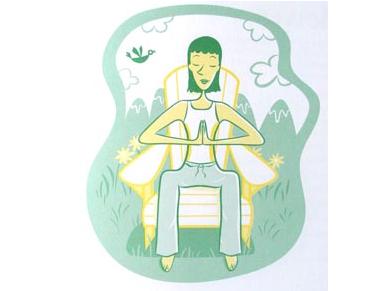 2nd Wednesday of the Month
Location: Barnegat Rehabilitation
859 W. Bay Avenue.
10 am - 11 am
Next class March 8th
Reiki Healing with Essential Oils with Practitioners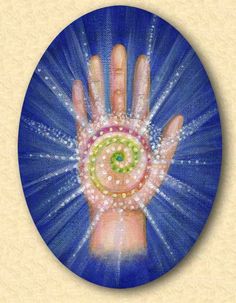 Receive spiritually guided life force energy to promote health and to open your energy field to love.
Call, email or text to book your appointment.
 $60 
Life Coaching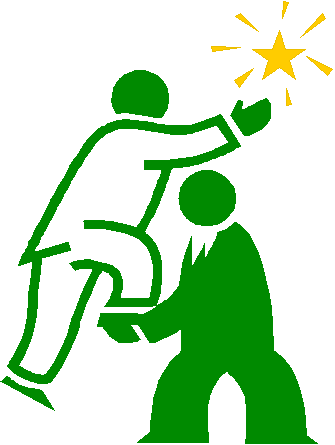 with Lisa Howard-Fusco
If you are struggling or "stuck" with your work life, relationships, finances, or finding your life's purpose, I can help.
As a Transformational Life Coach, I show people how to identify and eliminate their underlying blocks, and how to consistently create the life that they truly want.
Lisa Howard-Fusco, T
ransformational
 Life Coach
Please email me at 
lhowardfusco@verizon.net
 to schedule a short, free consultation that will give you immediate clarity on the roots of your issue(s). All sessions are one-on-one and completely confidential.
Experience Yoga in a different way. Be gently opened and lengthened in the body through assisted postures.
1 hour private $60.
Turtle's medicine is longevity, protection, wisdom, spirituality and healing. Call on turtle when you need or perhaps turtle will appear in your life to remind you what is needed.